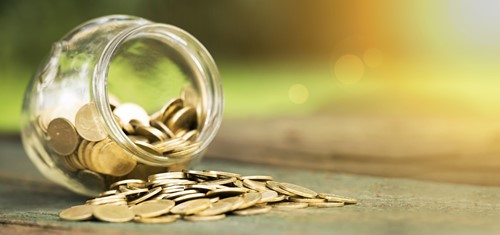 For many of us, it can seem like our paychecks are gone before we even get a chance to see them. With seemingly endless bills and expenses, both recurring and unforeseen, saving up for a house is a daunting task.
Fortunately, there are ways you can prepare yourself for those intimidating down payments and many closing costs.
In this article, we're going to walk you through how you can start saving for a home right this moment. After all, every day is another day you could be contributing to your savings and taking another step closer to owning your own home.
Use a Budgeting Tool
The first step to saving and determining how much you can save is to start budgeting. Many people hear the term "budget" and get nervous thinking they'll have to start counting the number of coffees they buy. However, there are less anxiety-inducing ways to budget.
From your phone, tablet, or computer you have access to a large number of free budgeting tools. Mint, You Need a Budget (YNAB), and PocketGuard are three of the top budgeting tools that will get you started.
With apps that integrate with your bank accounts and loan balances, there is little work required on your part. Just set an amount to save each week or month, and direct the funds into your savings account.
Set up a dedicated savings account
Speaking of savings accounts--now is a great time to set up a new one. It's almost always free to open a new account with your bank. What's more, it's a lot less tempting to pull from a savings account when it's labeled something like "HOUSE SAVINGS - DO NOT TOUCH."
Once you have your budgeting app and bank account set up, it's time to dig into some of the ways you can save money without skipping meals.
Cutting Monthly Expenses
Rather than telling yourself you can't buy any more fancy Starbucks drinks anymore until you have a house (don't torture yourself), make a list of all your monthly expenses. That can include anything from Netflix and Spotify to haircuts and car washes.
A great way to make this list is to go through your credit and debit card transactions. If you have autopay set up, you might not even realize how many services are withdrawing directly from your accounts each month.
For each item on your list, determine if you can either eliminate the expense or spend less on it. Maybe you go for the deluxe car war rather than the basic. Or, you might pay for services you don't use as much as you used to.
If you're worried about having no entertainment if you drop Hulu, Netflix, and Amazon Prime, you could try out your local library system. Most of the time you can have books, movies, and music shipped for free from all around your state.
When it comes to cable, cell phone plans, car insurance, and other monthly bills give your provider a call and tell them you're thinking about switching over to a cheaper competitor. They'll likely offer you a discounted rate. If they don't, follow through on your promise and call other providers to see if you can get better rates.