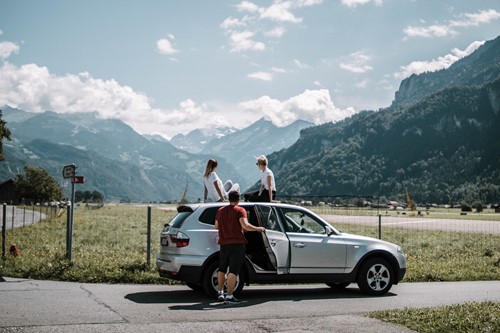 With summer upon us, many are feeling the heat of pandemic life. Working from home, social distancing and other health precautions have meant canceled plans for millions of families and individuals. Even for those without trips planned, staying at home might get old. Luckily, you have options for getting away. Local travel with family or housemates can be a valuable breath of fresh air and change of scenery while still taking care of everybody's health. Here are a few safe travel tips for the summer:
Timing Is Everything
Most people are already familiar with the idea of avoiding peak travel times for the sake of convenience, but now you can do the same thing to stay safe. If possible, plan your getaway during the week or toward the end of a weekend. Avoid travel on large holidays when others are traditionally out and about. Look at the calendar and plan for times when you have less chance of encountering large groups of people. As a bonus, you might also avoid the traffic.
Avoid Public Transportation
If you have the means, driving in your own car is the safest way to travel during a pandemic. Your personal vehicle is basically a social-distance structure that will keep you safely apart from others, even in gridlock traffic. Public transportation has always had its health risks, but now more so than ever it's a good idea to avoid using it entirely if possible. Choose destinations you can drive, walk or bike to rather than take a bus or train.
Seek Out Nature
Even with other people around, your health risks are far lower in the great outdoors. Find somewhere remote for a camping trip or plan a day at the beach. Hiking trails, parks and other outdoor locations with the potential for close-quarters interaction should be avoided on busy days. If you encounter others in your journey, keep up your social distancing and mask-wearing practices just in case. The fresh air and change of scenery will be worth the caution.
Try a Private Vacation Rental
Rather than stay in a hotel, consider a private vacation rental. While many hotels have enacted strict sanitation and health precautions, you still are in a place with more people. A private apartment or house rental has not housed as many guests and might be even cleaner. This also gives you more opportunities to travel with pets if you have them. Inquire about cleaning and safety details before booking a stay so you know the measures the owner is taking to keep you healthy.
Do Your Research
No matter where you go, it's crucial to do your research beforehand. This goes not only for the travel plans but for the current state of your local area—city and state mandates, closures and other rules. A great place to start is with your local government travel agency. Get all the facts about what kind of travel is and isn't allowed, as well as any areas of higher risk you might want to avoid. Following these tips will help you plan a vacation that is safe and healthy for everyone involved.